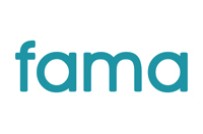 Nowadays Fama is one of the most trendsetting brands in the world of furniture and interior design. Founded in the 1970s it has become one of the most technologically advanced sofa manufacturing companies and is now sold in over 60 countries around the world.

"Sofas to enjoy at home" is not just a slogan, it describes the Fama philosophy in 5 simple words.

Fama create gorgeous, eye catching furniture yet always put comfort at the forefront of their designs. So regardless of your space, your personal taste or your lifestyle, you will be sure to find a "Fama" that suits you and your needs. Their designs are created to be enjoyed on your own, with your partner, with friends or with the whole family.