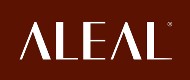 A facet of all ALEAL furniture is emotion, accomplished by mixing dramatic designs with refined finishes and distinctive originality and character, creating a sense of theatre in your home.

ALEAL offers bespoke furniture, including dining chairs and tables, sideboards, mirrors, coffee tables, TV units and other furniture. Its design range includes extensive high quality lacquers, wood finishes, fabrics and glass, creating infinite possibilities for your home.

Perhaps you're looking for ALEAL dining chairs, ALEAL sideboards, ALEAL dining tables or for some of the stunning pieces from the ALEAL Avantgarde range. If so, you're in the right place, because Vale Furnishers is one of very few UK furniture companies to offer ALEAL furniture.